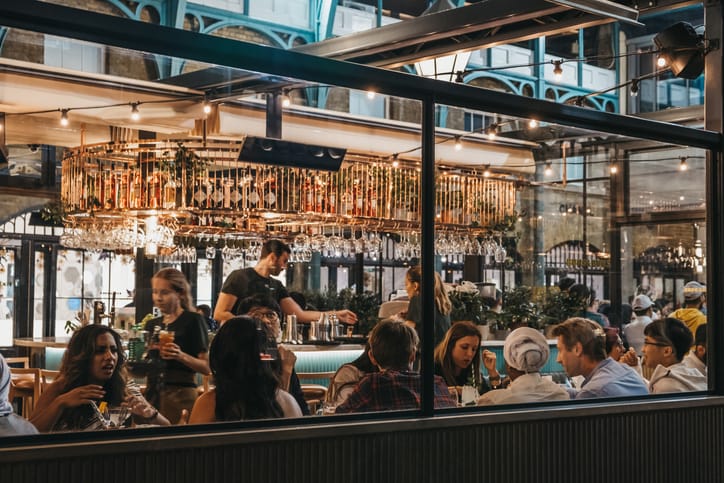 A Complete Checklist for Buying a Restaurant
bizexadmin, 12 months ago
0
11 min

read
1042
So you've been looking at restaurants for sale but don't know where to begin. The Business Exchange created an extensive list of questions so you know what is involved in buying a restaurant for sale in Florida.
Maybe you are debating, should I buy a business in the restaurant industry or should I start one from scratch? What are the pros and cons of buying an existing restaurant anyway?
When you start your own restaurant, you will be spending a lot of time researching, planning, designing and developing your concept.
You will need to find a location, purchase equipment, set up vendors and get licenses and permits. But an existing restaurant already has this in place.
Pros of Buying a Restaurant:
Buying an existing business takes less time and effort than starting a new one
You may have staff in place and are already trained
Existing sales record and you can evaluate your growth
A high volume customer base so you have less risk
If the seller is burned out, you can usually buy for less
You will have immediate cash flow
Cons of Buying a Restaurant:
You will need to find out why the seller is selling. This may be because of a bad lease, bad equipment, road work, incompetent staff, or inaccurate bookkeeping
You will need to make sure all past tax obligations are in order and current
There are no guarantees the business will continue to be profitable
The business may have a bad reputation that may take years to overcome

Why is the Restaurant Owner Selling their Business?
What is the reason for selling the restaurant?
There are good reasons and bad reasons why a business owner may wish to sell their establishment. Some good reasons include that the owner may wish to retire, is going through a divorce, having health issues or they have to relocate. A bad reason may be because the restaurant is not doing well financially.
If the small business is doing well financially, this might be a good option to explore if you wish to keep the same menu, name and brand identity. For someone who is looking to change the name, type of food it serves this may not be the best option. Just because a restaurant is not doing well financially, does it mean you should rule it out. But it does mean you will need to make changes if you want it to succeed.
Some questions you may want to ask the seller is:
How long has the business real estate been around?
How long has the restaurant been operating under the current owner?
What does the restaurant offer, does it come with a full kitchen: walk-in cooler, equipped kitchen?
What is the history of the business?
Is it a turn-key establishment?
What is the owner actually selling? (ie contracts, customer list, location, equipment, etc)
Which part of the business do you want to sell?
What makes this a great business for sale opportunity?
Money
Let's face it. We all get into business because we want to make money. So we must do everything we can by requesting the past three to five years of tax returns and financial statements.
Is the company a profitable business?
What do the last 3 – 5 years of financials show?
Are they in line with what restaurants should be doing?
What is the cost of goods sold?
What percentage are food costs and labor?
When you request copies of the company's sales tax returns, are expenses trending up or down?
Does the company pay its vendors on time?
To be thorough, be sure to pull the company's credit report
Can their CPA sign off on the validity of the books?
If the seller has unrecorded income, how can they prove it in writing?
Be sure to send off the returns and financial statements to your accountant and lawyer to review to ensure all taxes have been paid and that the business is profitable.
If the seller cannot provide the statements ask them to have a CPA do an audit. Do not rely on the seller's word alone.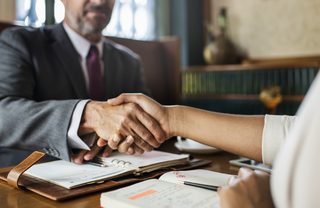 The Lease– Location – Landlord
Often, restaurants' success and failure often rely on the location of the restaurant and therefore the lease is an integral part of the sale. Be sure to get a copy of the lease.
Here are some questions to consider while you're business shopping:
What is the length of the lease? – A long one or one with options to renew are desirable. If there is no lease then you have nothing to purchase.
Is the lease transferable?
Does it need to be renegotiated before you close?
What is your relationship with the landlord?
What are the terms of the lease?
How many years remain on the lease?
Are there options to renew?
What is the escalation rate?
Is there a personal guarantee required on the lease?
Parking issues? Storage issues? Hazardous waste disposal?
Vandalism or crime in the neighborhood?
Changes in the neighborhood?
Zoning changes? Construction issues? Road changes?
Neighboring business relationships? Complaints?
Any local government issues at all in the last three years? Neighborhood issues or complaints (smells, etc?)
Any branch stores closed or opened and history of the same?
Any change in local customer base (e.g. factory closed, the mall closed, etc.)
Be sure to forward a copy of the lease to your lawyer to review and specifically look for "assignment" language.
In many cases, leases are only transferable when the landlord approves. Depending on the landlord, many prefer the new owner to have prior restaurant experience too.
If you cannot get the lease assigned, you will have to negotiate a new lease or find another restaurant for sale location.
Liquor License
Is the restaurant you are looking to purchase have a liquor license and if so, will the liquor license be included in the sale? This is important if the restaurant is selling alcohol as it often increases profits.
Make sure the seller's license can and will be transferred to you when you are purchasing the restaurant. Additionally, we recommend that you ask the liquor control board if this is ok.
Depending on where you are operating, transferring liquor licenses can take some time and involve some paperwork, so this issue should be addressed at the beginning of your business transactions.
Liabilities & Lawsuits
This can be a deal-breaker. You must inquire to see if there are any existing liabilities? Does the restaurant have any past, pending or potential lawsuits? The last thing you want to do is inherit a lawsuit that you had no idea about.
Are there unpaid overtime, unpaid sales taxes, health code violations or other liabilities that could threaten your ability to successfully operate the business? For protection, get the response in writing in case the owner is concealing any legal matters that could come to light later.
When you are purchasing a restaurant you are also assuming the debts of the company. This includes leases and other bills that are still being paid off. Less common, but maybe more importantly, you also need to look for unpaid taxes as well.
Here are some questions you should ask:
Has there been any tax audits in the past five years?
Proof that all kinds of taxes have been paid off including but not limited to sales tax, corporate taxes, payroll taxes.
If you find any serious liabilities, you should cancel the purchase or have the current owner clear them up before you transfer the business.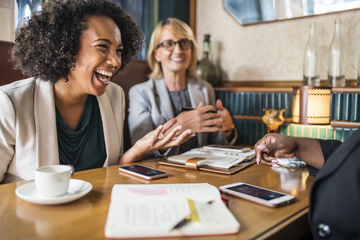 Training
Depending on whether the restaurant for sale in Florida is a great commercial real estate opportunity, or if you would like to keep the restaurant the same and depending on how much restaurant experience you have, you may need a lot of training or little to no training. If you do require training then the previous owner should be included in the purchase and sales agreement.
Some things to consider are:
Is the current owner willing to stay on to train you?
How long will they stay? With or without pay?
What training is available and at what cost?
How well documented are the procedures of the restaurant?
Are there manuals on company policies and procedures, HR, etc?
Marketing
With online reviews and social media being such an integral part of growing your customer base, many restaurants have an online presence. The sale of the business should include a website, online ordering, email accounts, Facebook, Instagram, Yelp or other online accounts. Access to these accounts should be transferred to you as part of the sale. Be sure to ask for the following:
Do they or have they done any advertising online and offline?
If so, where, when, how?
What special deals and offers are there?
Pending Status and what happened to them?
Websites?
E-mail?
Social Media Accounts?
Suppliers & Contracts
If you have ever run a family business or have previous restaurant experience you may have a relationship with suppliers already. If you do not have contacts you will need the seller to introduce you to existing suppliers.
Ask the seller to provide you a copy of the contract that they have with the current suppliers. This way you will be able to negotiate similar terms or know the market rates for ingredients should you wish to go to another supplier. You should request the following:
List of vendors with their contact information
All contracts in place with the vendors
Are there balances owing to each vendor?
Do any vendors have a personal guarantee?
Does the business depend on a key vendor?
Will the owner finance the transactions?
Food and Safety Certificates
All restaurants require a food safety certificate in order to open their doors. For instance, you will be able to have the certificate transferred to you, in others you will need to obtain your own and the rules for this will vary based on where you are located. Be sure to not overlook this step. Contact your local food and safety office once you acquire the restaurant business.
Intellectual Property
Intellectual property is a term to describe one having rights to something and may apply for a patent, copyright, trademark, etc. Be sure to include specifically what intellectual property will be included in the sale and gain sole ownership over it. This is extremely important if you plan on using the restaurant's name, menu and overall brand. Items that should be included are:
Trade names
Trademarks Logos
Recipes
Copyrights
Signage
Non-Compete Clause
Is the current owner willing to sign a non-compete clause?
A non-compete clause protects you from the current owner opening in close proximity to the location where you are purchasing. Independent restaurants are frequently personality-driven businesses that are built on the owner's recipes, cuisine, and culinary style. If the seller isn't willing to sign a non-compete clause, you should be asking why not?
The Final Steps
Finalize on the Price After conducting everything you need to do to find a restaurant for sale in Florida that's suitable for your needs, it's time to consider how much you're willing to offer, this all depends on the conditions of the restaurant and the profitability of the business.
Closing Date The closing date designate when both parties sign the agreement and complete the sale. This is when both parties need to prepare for the necessary paperwork and agree to meet on a date to sign papers.
Draft the agreement Your lawyer will do this for you, the sales agreement is a legal contract that documents your legal rights and responsibilities. Usually, the agreement will contain the price, the closing date, warranties, transactions…etc.
Sign the contract Once the contract has been drafted, send it to the seller and have it signed. The contract will only be valid once every party signs it. In addition to the purchase and the sales agreement, you need to ask the seller to sign a non-compete clause dictating that they will not open a restaurant that's similar to yours close by.
Transfer ownership of the business On the day of closing, you will transfer the money and the seller will transfer ownership of the restaurant to you.
Conclusion
In conclusion, there are a lot of pertinent questions you must ask before you sign on the dotted line. Even if you found a highly profitable and desirable restaurant for sale in Florida, you will need to spend hours researching, planning, talking to the right people, asking the right questions and finally, operating your restaurant business.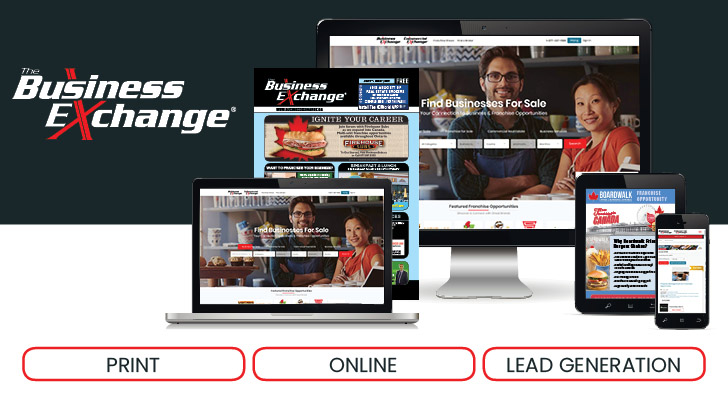 About the Business Exchange
Established in 1998, The Business Exchange specializes in lead generation in the business and franchise opportunities industry, in print and online. We have 100s of listings of Restaurants for Sale. Call us today at 1-877-337-1188 to find out more about our Florida business listings or ask us how to place a restaurant for sale listing!