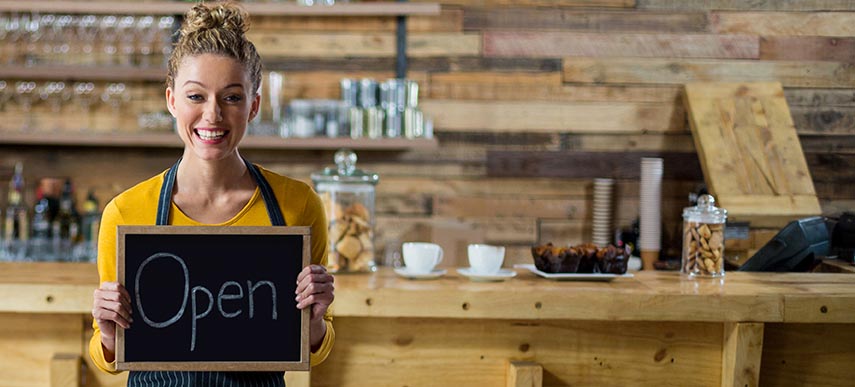 Everything You Need to Buy a Business for Sale
bizexadmin, 4 years ago
0
7 min

read
420
There are a couple of options you can choose from on how to buy a profitable business. If you want to be your own boss, one, you can start your own small business and be an entrepreneur, or buy a business with years of experience and continue the legacy.
Buying a business requires more upfront costs, it also means fewer risks, having a reliable clientele database, and existing training programs on how to operate the business. In this article, we provide insights into the advantages and disadvantages of buying a business, key factors that need to be considered, the steps involved, and what happens after.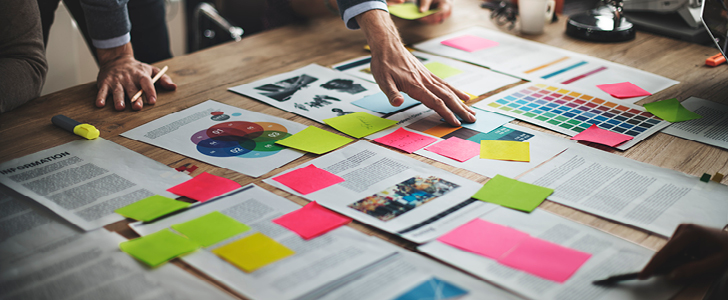 What are the Key Considerations for Buying a Business?
Customer Base
It is always a bonus for a buyer to acquire a business that already has a fan base over a number of years in business. However, it will cost buyers more to pay for the goodwill (the value of the company from its customer base, brand, and reputation associated with its intellectual property).
Although the purchase price is more for an existing business, it is still worthwhile to purchase because buyers will have immediate cash flow and a chance to improve existing customer relationships.
Business Operations
Since operations, distribution, supplier relationships, and personnel are trialed and tested; buyers can hit the ground running as soon as they purchase. All of this saves time and money, and previous owners can also provide insights on how to run the business successfully.
Product
The number of inventories and the profitability of products is a good indication of whether the business is doing well.
Employees
Workers who have been working for the business for a long time will be able to offer wisdom and knowledge on what factors contribute to the company's success and what factors would affect it.
Financing
When you are looking to buy a business, it is imperative that your credit record and your cash flow is on par because when you have a proven track record, you will have an easier time obtaining financing.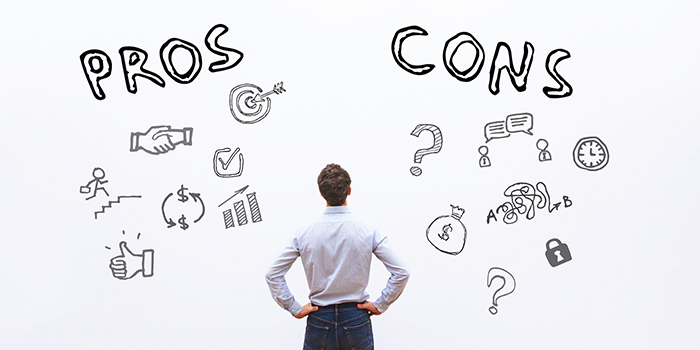 Pros and Cons of Buying a Business
Do you have what it takes to buy a business and make it your own? How much do you need to save for this journey you're about to embark on? These are some of the questions we ask ourselves when deciding. We will list the pros and cons of buying a business here.
Pros
Track Record – Buying a business comes with a secure and reliable customer base, business plan (to see how the company operates), and operation.
Profit – According to Innovation, Science and Economic Development Canada, about half of Canadian start-ups fail. Therefore, if you want to start a new venture on your own, you take the risk of deteriorating. However, if you acquire an established business, you gain from the profits and seamless operation that already exists.
Financing – Similarly, for a start-up that has zero profit and intact operation in place, it would be difficult to persuade banks and third-party lenders to offer loans.
Seller Assistance – Existing owners should offer to finance the purchase deal. In fact, it is a win-win situation for both the seller and the buyer if this is the case.
Knowledge and Expertise – Acquisition is a good tactic for newcomers to the business world, because previous owners, existing employees, and flourished clientele will help transition the buyers into the business.
Cons
Poor fit – A big challenge for anyone who is looking to buy a business is finding a business that suits your interests, passion, and business goals.
It wasn't your idea, to begin with – One of the benefits of owning a startup is, you conceived the idea and you have all the authority to be creative and make it work.
Losing of Manpower – Unfortunately, not everyone will work well together, when you take over a business that has loyal employees who have a different vision than you, the likelihood of them resigning is high.
Repairs & Resolving Issues – When a seller is trying to sell their business, they may not always be upfront and honest about the business' issues. You only find out after you take over and need to come up with an action plan.
Where to Find a Business for Sale?
Here are some of the most common places and people you can contact when you are looking for a business to sell.
Business brokers – Brokers act as an intermediary between the two parties: sellers and buyers.
Lawyers and accountants – These are professionals who deal directly with the business owners, and they are a good resource of leads for a company that is looking to sell.
Bankers – Banks always want to loan money because they receive interests on the loan and the relationship with the owners can lead to other possible business opportunities.
Websites – There are many websites and companies that connect businesses for sale to prospective buyers. The Business Exchange has over 20 years of experience in helping business owners and franchisors find and build successful relationships with buyers and franchisees.
Commercial real estate agents – Agents are another resource that you can utilize for their connections and listings.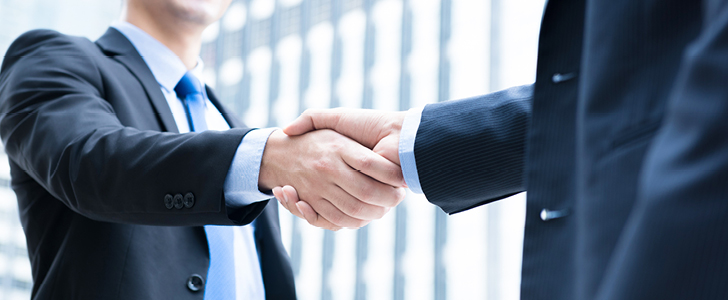 How to Buy a Business for Sale?
Like selling a business, there are also many steps involved in buying a business. Buying a business is one of the biggest decisions of your life, so do the research, invest the time and money on finding the right business to buy.
Step 1: Do Your Research
Before you commit to buying, you should find out the strengths and weaknesses of the business. The following items are things you should look out for:
Financial statements
Customers and Suppliers Info
Employees list and their tenure ship
Contracts that were signed that's important to the operation of the business such as building lease and supplier contracts
Business asset and the equipment it deploys
Debts and liabilities
Step 2: Do a Preliminary Investigation on the Business you want to buy
Here are a couple of action items you should conduct before finding a business to buy:
Know the business inside & outScout out the competitions in the area, how are they performing
How is the business doing financially?
What are some of the immediate and important changes (i.e. renovations, restocking) that need to be made?
Make sure you have enough money to support yourself and the business
Look at all legal contracts such as lease arrangements and vendor agreements
Step 3: Negotiate the Terms
Get help from your broker when negotiating the price it is their job to help you to negotiate the best price. Besides the price, the previous owner might want you to take the current staff on hand, and if you don't want to keep them, then you need to consider paying them severance.
Another important piece of document you should get the previous owner to sign is the Non-Compete Clause, which prevents the owner from opening a competing business.
Step 4: Close the Deal
The closing of the deal happens when both the buyer and the seller and their respected attorneys get together to sign all the legal documents and pass the checks. You will not be able to negotiate any more terms or price changes.
At the closing meeting, you may be required to sign the following documents:
The bill of sale – proves the ownership of assets and is the formal document representing business owners and its assets
Security agreement (lien) – a proof that the assets are encumbered by the seller until the note is paid
The purchase agreement – a letter of intent from the buyer on purchasing the business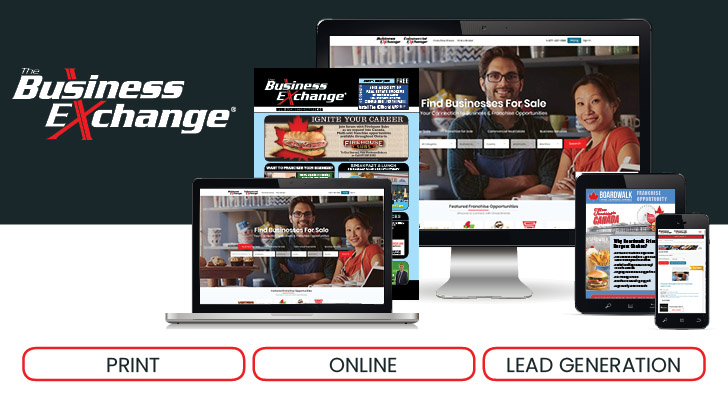 About The Business Exchange
Established in 1998, The Business Exchange specializes in lead generation in the franchise and business opportunity industry, in print and online. Whether you are looking at a turn-key franchise opportunity or a full-service coffee shop, a reputable fashion business, we have everything you are looking for! Call us today at 1-877-337-1188 to learn more about Business for Sale listings and Request a Quote!