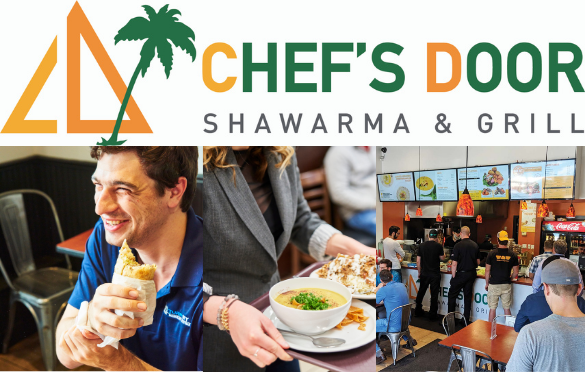 A Recipe for Success – Chef's Door Franchise Opportunity
bizexadmin, 3 years ago
0
5 min

read
371
Welcome to Chef's Door!
The first Chef's Door restaurant was created and first opened by Chef Abdel Ghanem in June 2008 in Oakville, Ontario. After witnessing great success with their first restaurant, Chef's Door has decided that 2020 is the year for Chef's Door to expand across North America through their brand new, but proven Franchising System. Once you get to know us, we are confident that you will be as excited about our unique food concept and franchise opportunity as we are.
The Chef's Door franchised business approach incorporates fresh, exciting menu offerings with a successful business model including detailed site selection, venue design and elegantly efficient operating systems. Combined with thorough training, timely and effective on-going support, emerging group synergies and brand awareness, the Chef's Door business model provides a compelling business opportunity to today's entrepreneur. There's never been a better time to open the door to opportunity … THE CHEF'S DOOR!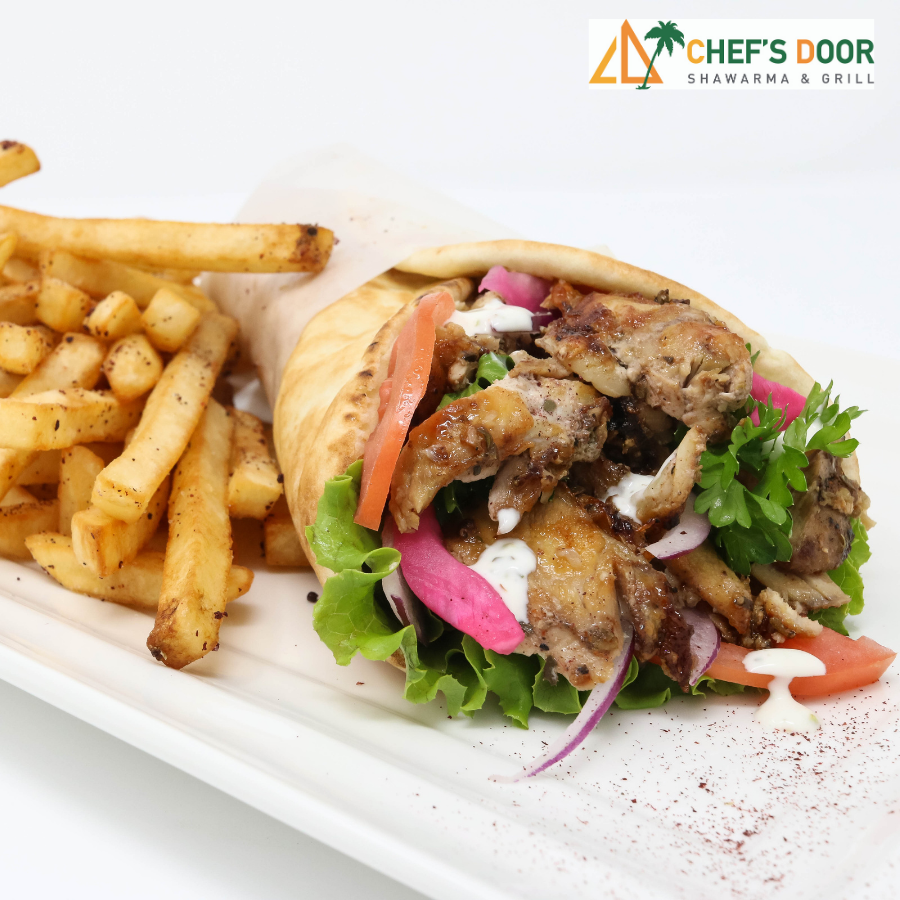 Recession-Proof Restaurant Opportunity
Thanks to our outstanding client appreciation, Chef's Door is one of the very few restaurants that can claim a significant increase in revenue during COVID19 pandemic, making this type of restaurant a very sustainable concept despite recession, or financially difficult times.
The mainstream media estimates that 30%-60% of all the restaurants in Ontario will close due to the COVID19 pandemic. This will leave a huge gap within the restaurant industry that will need to be filled again. Combining Chef's Door's very attractive concept proposition and the market change currently happening, we strongly believe that this is the right time to invest in Chef's Door.
The History of Chef's Door
Originally from Egypt, Chef Abdel holds a master's degree in Agriculture from Suez Canal University and graduated at the top of his class at the Chef Academy at the Institute of Tourism Studies in Malta. Having travelled extensively throughout the Middle East and around the world, Chef Abdel successfully established a series of restaurants from the Pyramids of Giza to the islands of the Mediterranean before emigrating to Canada in 2001. His well-established reputation as a chef is based on his love of cooking as well as his insistence on the best and freshest ingredients. This dedication to unwavering quality has made all of his restaurants an unqualified success. Chef Abdel prides himself with never cutting corners when it comes to his unique menu. His home-made marinades, sauces and dressings set Chef's Door apart from all other shawarma and Middle Eastern restaurants with inspired menu choices that customers not only love but continue to visit time and time again.
Subsequent to establishing the first Chef's Door location in 2008, Chef Abdel established two more successful locations prior to meeting his partner, Sylvain Rollin. A senior executive from the IT world, Sylvain and his family have been passionate customers of Chef's Door cuisine for many years. In 2018, Abdel and Sylvain began talking about working together to franchise and grow Chef's Door.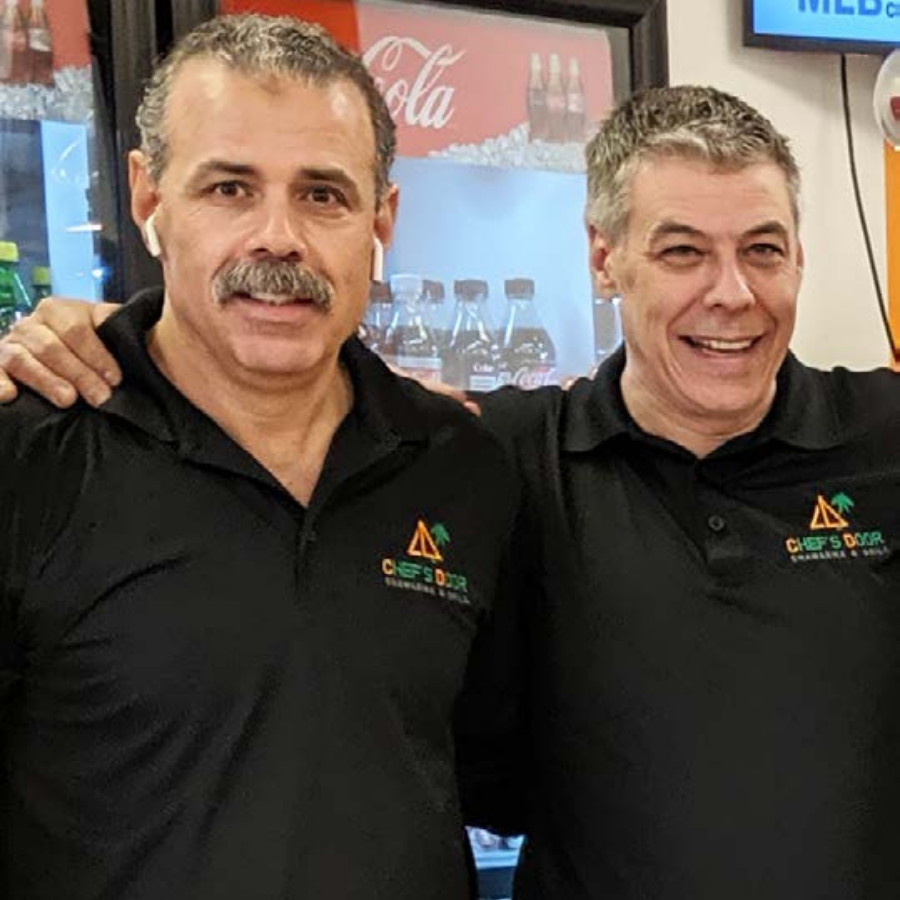 Restaurant Locations
Franchisees are granted the right to establish their restaurants in a specific geographic area. To date, Chef's Door restaurants have been successfully established in strip mall locations across Oakville and Burlington. Our existing locations currently range from 1,260 to 2,300 square feet in size, with the optimum size being approximately 1,400 square feet. Our focus is to initially concentrate our expansion efforts in the Golden Horseshoe area around Toronto, Ontario, from Oshawa to St. Catharines.
Chef's Door uses a detailed site selection check list to sift through the seemingly limitless number of available locations on the market at any given point in time. This is a detailed and time-consuming process that requires everyone's input. As a result, we only start looking for sites once we have each completed our "due diligence" and decided we want to do business together. This decision typically occurs at the time the franchise agreement is signed by both parties.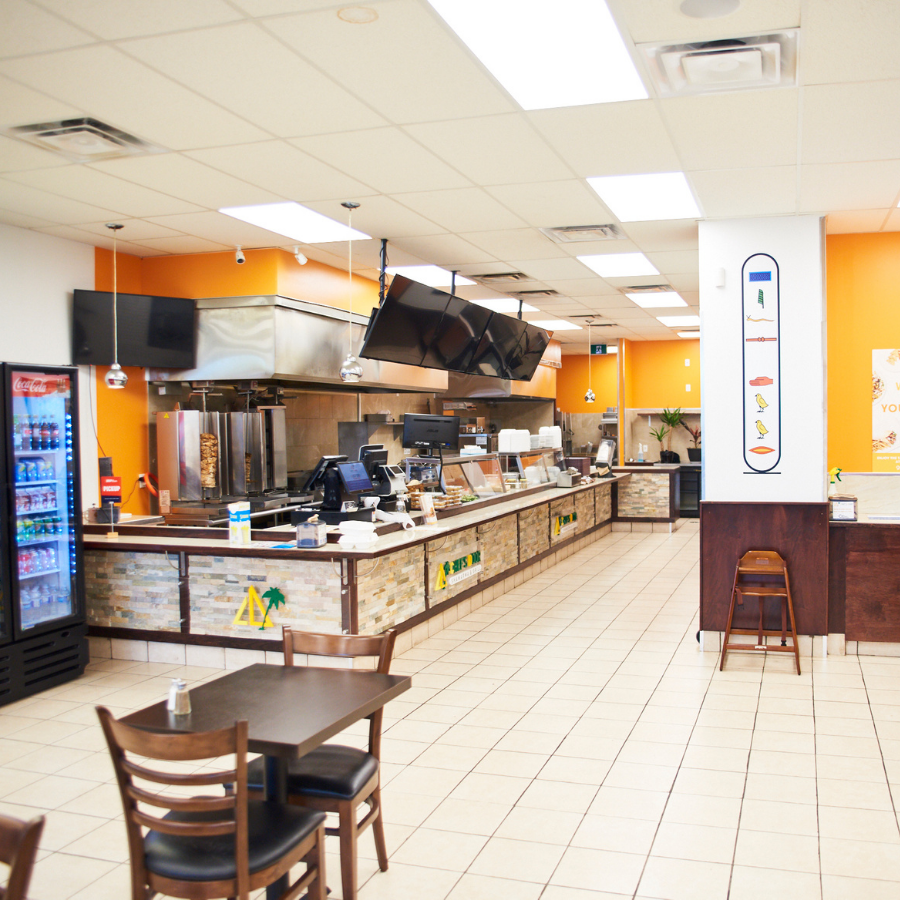 Steps to Success
It has been said that the decision to invest in a business and become self-employed is as emotionally stressful as the decision to marry, buy a house or have a child. The investigative process has been designed by Chef's Door to ensure everyone has the opportunity to carefully consider the Chef's Door business model and ultimately decide if it is the right business for them.
Similarly, Chef's Door Head Office will conduct its own investigations so as to be comfortable that you have a reasonable chance of success. We refer to our mutual investigative processes as "reciprocal due diligence". In the end, our goal is to arrive at a decision together.
Thank You for Your Interest & Welcome to Chef's Door
Once you get to know us, we are confident that you will be as excited about our unique food concept and franchise opportunity as we are.
If you have any questions regarding Chef's Door Franchise Opportunities, feel free to contact us and someone will get in touch with you shortly!
Learn More About Chef's Door Franchise Opportunities
About Business Exchange
Established in 1998, The Business Exchange has over 20 years of experience specializing in lead generation in the franchise and business opportunity industry, in print and online. We are a full-service advertising agency that connects business sellers to prospective buyers. Call us today at 1-877-337-1188 to learn more about our Franchise for Sale listings and Request a Quote!