What to do at a Franchise Show
bizexadmin, 16 hours ago
0
2 min

read
0
When you have the opportunity to attend a franchise show, you would want to make the best effort while you're there. What that means is you want to maximize your chance of getting all the information you need to start a franchise business. Here are some tips on what to do at a franchise show so you can make your time and money worthwhile.
4 Tips on What to Do at a Franchise Show
Prepare a List of Questions to Ask
An eager franchisee that is hungry for answers would come up with a list of questions before going to the show. Why? Because you want answers to questions that will help you decide whether this franchise brand is a viable choice for your business venture.
We suggest the following questions be asked during the show:
What are the fees (including franchise fee, royalty fees, and startup costs)?
How many hours a week should a new franchisee work?
What kind of training and ongoing support does the franchisor provide?
Based on experience, what are the strategies that make the current franchisee successful?
What is the competition like?
Do the franchisor offer territory protection?
Have a Purpose when you Walk around the Show
Don't walk around aimlessly during the show…make sure you have a purpose when you visit each booth. Find out who will exhibit at the show beforehand and if there are any businesses you want to invest more time in. Making the most of the franchise show is likely to be the best takeaway here because you're paying the money so make sure it's well spent.
Find out who You're Competing with
There's going to be lots of prospective franchisees coming to these shows so expect a lot of franchisors trying to attract new business owners. Granted many people will want to be a part of a successful and remarkable brand, so needless to say, you'll be surrounded with people who might potentially become your future competitors.
Make Sure you are Talking to a Real Franchise
Unbeknownst to many show attendees, some exhibitors at the franchise show may not actually be franchisors. Many vendors are either offering business opportunities or marketing models. Do not be distracted by these vendors who have their own business agendas.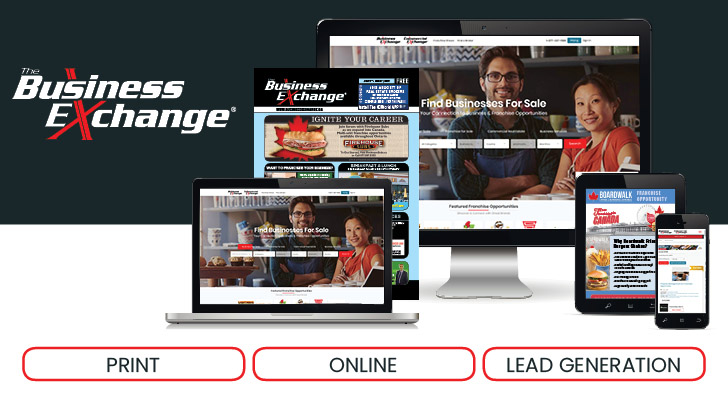 About the Business Exchange
Established in 1998, The Business Exchange specializes in lead generation in the franchise and business opportunity industry, in print and online. We offer FREE TICKETS https://thebizex.com/franchise-shows to the North American Franchise Shows all year round! If you are interested in going to a franchise show, click Business Exchange Franchise Shows to redeem!