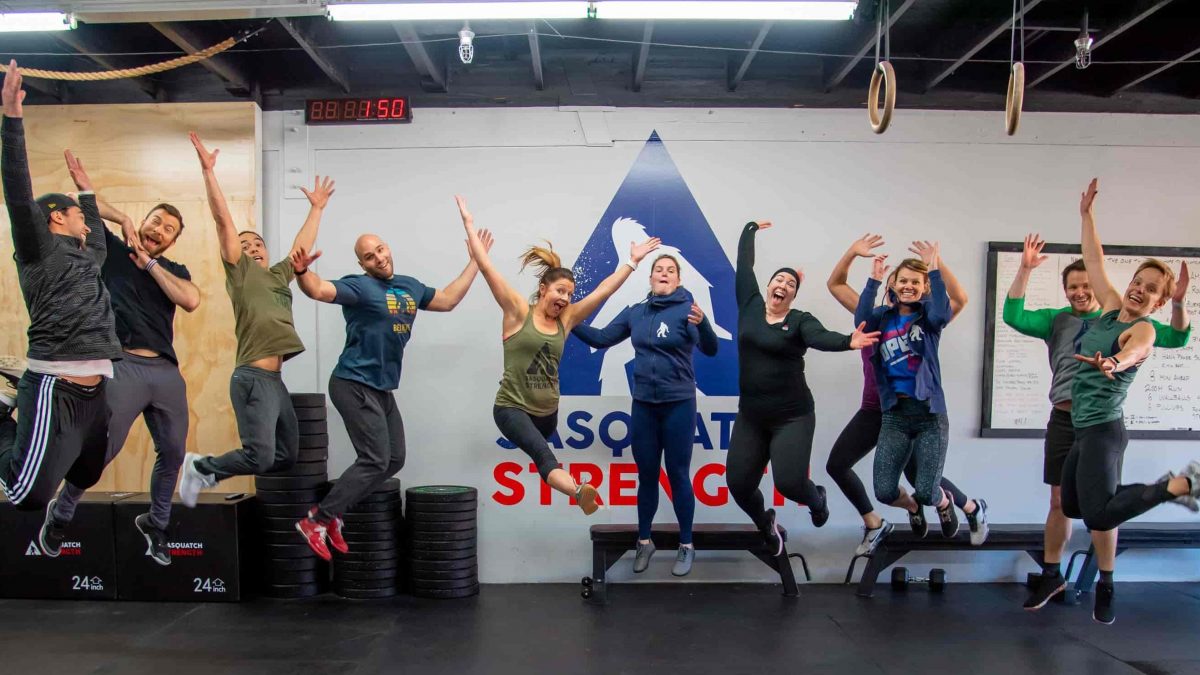 Sasquatch Strength Fitness: Transforming the Fitness Industry
bizexadmin, 4 years ago
0
6 min

read
676
Sasquatch Strength fitness is a boutique gym catered to gym-goers looking for a quiet, community-like fitness center where they can focus on building strength. Sasquatch Strength fitness has taken proven methods of physical training, combined them with decades of coaching expertise, and developed a training and customer-experience model into something sustainable and personal.
Boutique fitness is an alternative to the traditional health club model. Boutique gyms offer specialized classes based on the expertise of the owners, teachers, or coaches. CrossFit boxes, Barre studios, Bikram yoga, parkour facilities, and spin studios are all great examples of the boutique fitness model.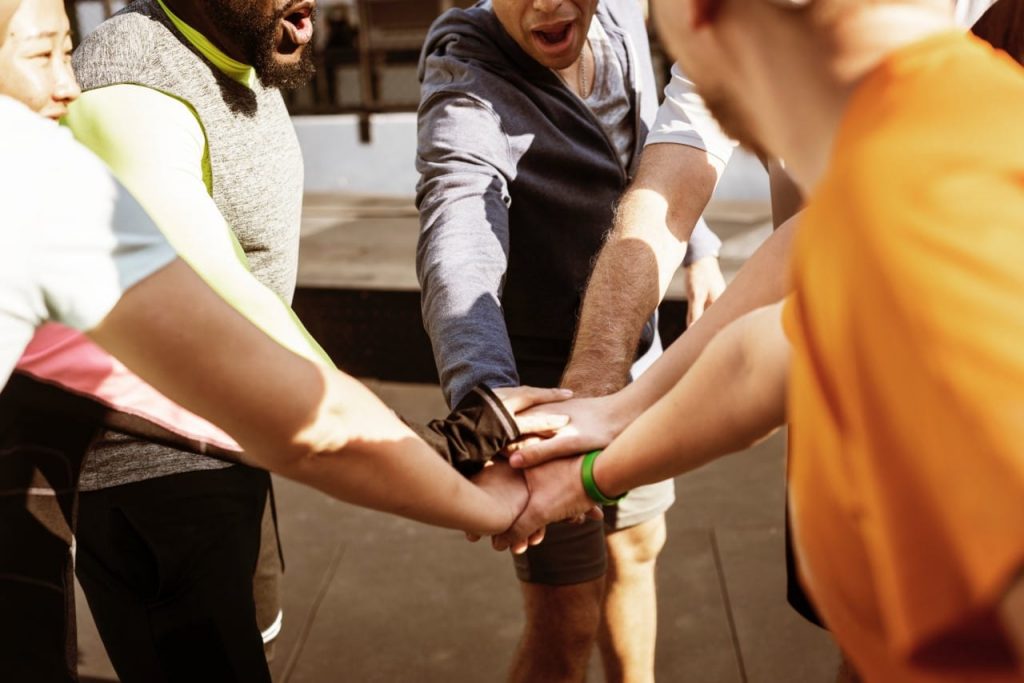 If you're ready for results it's time to ditch the health club…
In response to the demands of the market, the fitness industry has grown tremendously, particularly in North America where an estimated $28 billion was spent in 2015. Much of this industry is dominated by health clubs and large gym franchises that offer a sampling of strength equipment, cardio machines, TVs, massage chairs and minimal staffing. Granted, how many staff members do you need when your members don't actually attend the club?
The savvy marketers at big box gyms know how to target their marketing towards individuals who won't actually come to the facility. As humans, we often get a rush of excitement with a new fitness undertaking. "This is it, the time I actually change, no looking back," you say.
Boutique gyms witnessed rapid growth in the past decade as clients recognize that when it comes to fitness, not all gyms are created equal and that to see results, you need to actually attend.
Reasons for not going to the gym
Some of the most common excuses sound like:
"I have a hard time sticking to a routine"
"I'm just too busy to exercise"
"I get bored with going to the gym, it always feels like work"
"I don't know how to lift weights/choose a routine/eat the right food"
These are great excuses, but since you're ready to make a change it's time to ditch the excuses and focus on RESULTS. We implemented a system that counters your excuses you'll be left with the only option, the results that you want to achieve.
Ways to Counter Your Excuses
If you struggle with sticking to a routine you will benefit from the coaches, friends, and community members that you'll meet at each Sasquatch class. You'll work out with a group of people that will ask you about your day, learn about your goals and life, and most importantly, encourage you to show up consistently to your workouts. The wide variety of classes available each day allows anyone to squeeze in an hour-long workout, regardless of your busy schedule.
If boredom is your challenge, then a workout that changes every day is exactly what you need. Not only that but the different coaching styles and friends you'll make at different times of the day make each class a totally unique experience. If information is the enemy, relax – we've got you covered. Sasquatch Strength fitness has put a lot of thought into a training program that will improve your overall fitness and wellness. Your coaches will be by your side to instruct you on the form, breathing, and what weights to use.
To get the results you want, sometimes you need to try a new approach. If that trip to the gym feels more daunting than Frodo walking the ring to Mordor then it's time to see what a boutique gym has in store for you!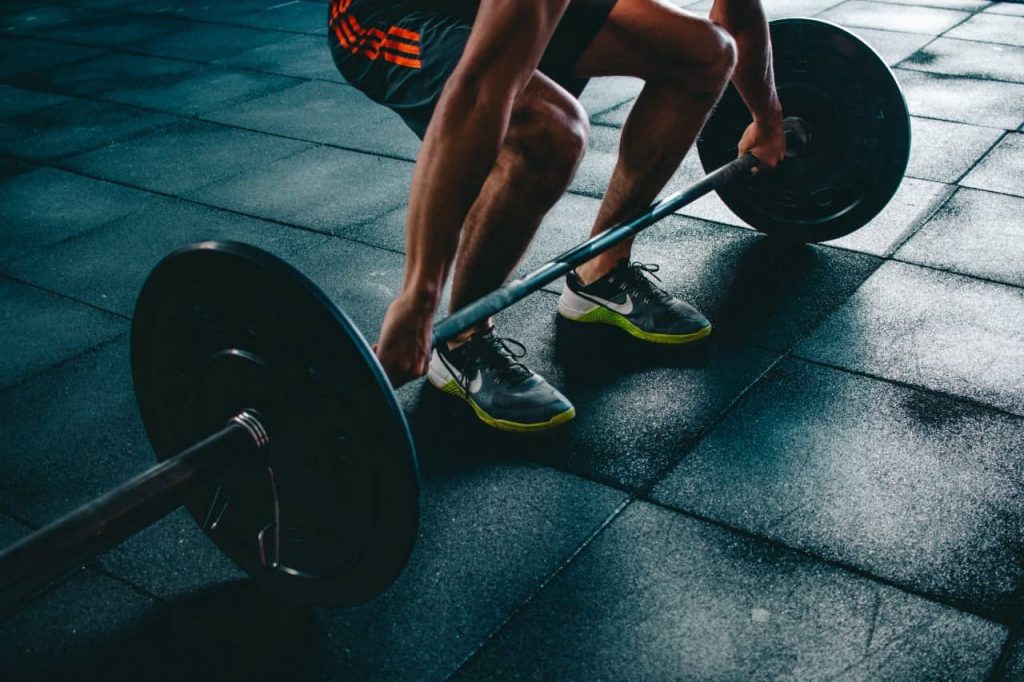 Not Just Strong, Sasquatch Strong!
1. Training for strength produces results.
Whatever your goals, the muscle will help you get there. Some companies in the fitness industry have made a fortune around buzzwords like "tone", "lift", and "sculpt." The problem is there's no way to measure those loose terms. If you want to change your body composition there is only the ability to gain or lose muscle while simultaneously gaining or losing fat. If you are looking for the most efficient way to make a change then strength training is your best option.
2. "You can't manage what you can't measure."- Peter Drucker
Training for strength provides a clear path for success. You can set training goals that are specific, measurable, and produce desired outcomes. A good coach will help you design a plan towards these goals with checkpoints along the way. Your strength training program is a road map to success with a clear direction.
3. Age gracefully with more muscle mass.
As we get older, strength training is one of the most important things we can do for our health. Physical independence is a key factor in a great quality of life.
A comprehensive study of strength training has proven to:
Improve motor function
Lower resting heart rate
Increase stamina
Prevent sarcopenia (age-related muscle loss)
Improve the bone mineral density
Prevent and help rehab injuries
Functional strength training will be an asset in daily life too. From picking up grandchildren or bags of groceries, climbing stairs with confidence.
4. You'll experience epic brain gains.
Did you know that lifting weights can strengthen your brain just as much as it does your body?
Dr. Yorgi Mavros from the University of Sydney has found that high‐intensity physical resistance training (PRT) results in significant improvements in cognitive function, muscle strength, and aerobic capacity in older adults with mild cognitive impairment. Adults who followed a resistance training routine in addition to cognitive training performed significantly better than control groups on a series of mental tests.
5. Strong moms have healthy babies.
During pregnancy, questions always arise around fitness. With so much on the line, it's important to consult with a doctor before beginning any fitness routine during pregnancy. Luckily, there is a tremendous amount to be gained by incorporating a strength training routine during pregnancy. Resistance training can help alleviate symptoms and improve health outcomes for the mother and child. According to the Mayo Clinic, women who follow a consistent strength training routine during pregnancy can expect:
Reduced backaches, constipation, bloating and swelling
Boosted mood and energy levels
Better sleep
Less weight gain
Maintain levels of muscle strength and endurance
Reduced incidence of gestational diabetes
Women who train during pregnancy reported enhanced body image and better psychological well-being!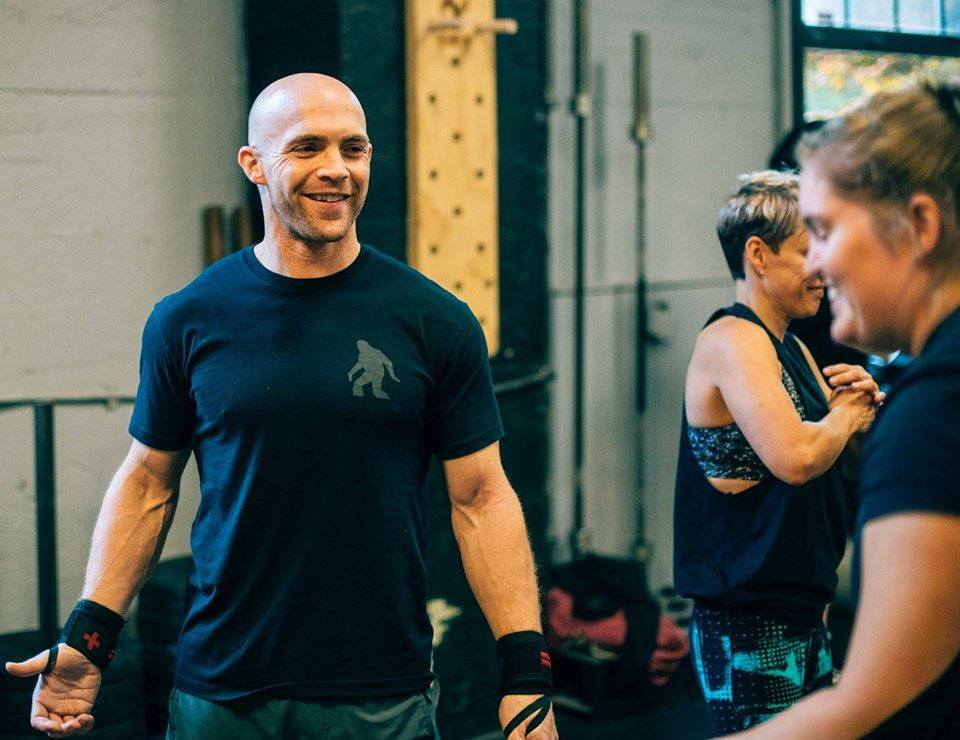 Why Should You Invest in Sasquatch Strength Fitness Franchise Opportunity?
Our administrative team at Sasquatch Strength Fitness has worked over the years to build a strategic and impactful customer engagement model that has elevated athlete participation and individual success. Our marketing engine has enabled us to convert web leads to trial classes at 49%* and convert trial classes to active memberships at 90%*.
We foster a community, with a systematic approach to customer interactions. We provide: custom software platforms for CRM, Sasquatch branded equipment and apparel, best in class supplements, personal training, and unique fitness events/competitions. All of these elements combined with excellence in training provide our athletes with an experience that makes their workout out the best part of their day.
Contrary to our competition, we have elevated the community feels inside of our facilities and our membership program. We make sure that each location's branding and workouts are standardized and consistent. There is a customer service program that is intentional about making personal and repeated connections with every athlete and member, inside and outside of the gym. We strive to bring the community closer together and to forge an environment where everyone feels welcome and safe. We will take anyone from where they are to where they want to be.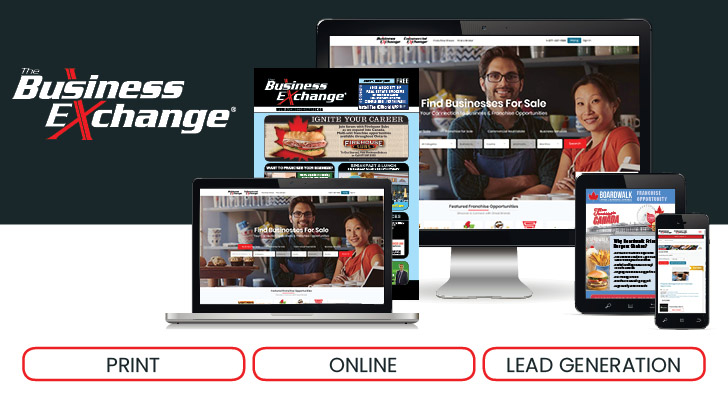 Learn more about the Sasquatch Strength Fitness Franchise Opportunity NOW!.