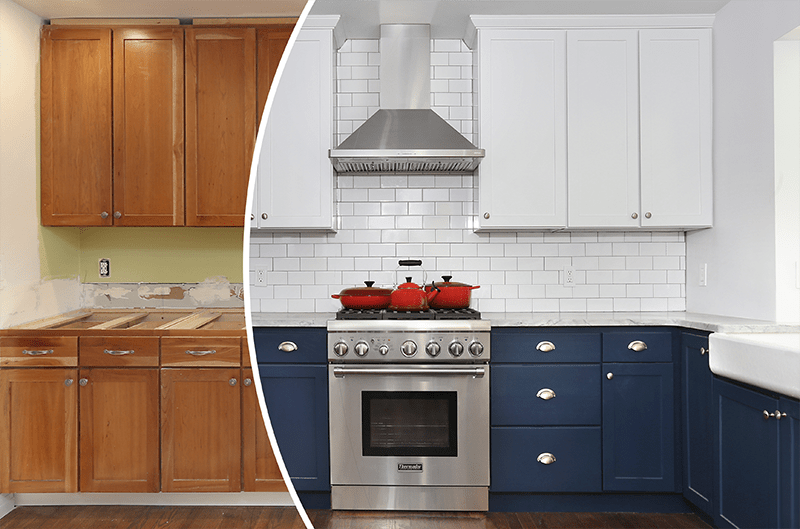 NHance Quebec Franchise
bizexadmin, 2 years ago
0
6 min

read
208
About NHance Quebec Franchise
In 2006, NHance Quebec Wood Refinishing Franchise was founded by Chem-Dry Carpet Cleaning, the world's largest commercial carpet cleaning company. Chem-Dry Franchise owners realized that their technicians were walking across damaged floors and this is what started the idea of NHance Quebec Wood Refinishing.
Wood is the most common material used by builders. NHance Quebec capitalizes on this by specializing in restoring the shine and lustre to wooden surfaces.
NHance Quebec Franchises offers their customers an innovative and affordable cabinet and floor restoration service that will touch up your wooden cabinets and floors without the dust, inconvenience and harmful fumes associated with traditional finishing methods.
The NHance Wood Finishing process deeply cleans the surface, removes old coatings, repairs damaged areas and applies an elegant factory quality finish. Everyone will love the brilliant results… and the reduced costs. 
The NHance organization is experiencing more and more growth every year. In 2013, N-Hance had 220 units. In 2014, we had 310 units. As of today, there are currently over 375 franchises in the United States and Canada. At the corporate level, we have 20 dedicated team members in the sales, marketing, business management, and training departments.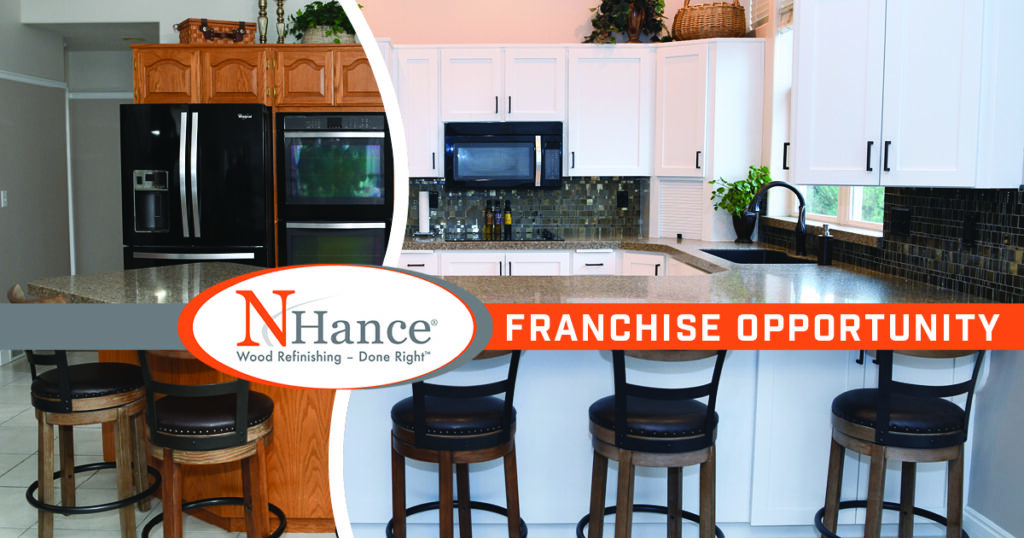 If you are looking to Build a Home Improvement Business,
Start a franchise with NHance Quebec Today!
Key Elements of Our Success
#1 Wood refinishing company in the US
Great home improvement franchise opportunity
Independently owned and operated
Become an expert on floor refinishing, staining and high-tech sanding process
We offer healthier options than traditionalwood refinishing
Get access to exclusive Lightspeed Plus Top Coating
NHance Quebec Franchise Opportunity
NHance Quebec Products & Services
We equip our franchisees with the industry's best equipment, products, and processes that produce amazing results and delight customers. For almost 10 years we have been committed to researching and developing an extensive product line that is compatible with all NHance Quebec products and is sold exclusively to NHance Quebec franchisees.
Low Initial Investment
Typically when it comes to service-providing franchises, investment costs increase as the brand grows and develops. At NHance Quebec, we're proud to have maintained low initial investments since beginning in 2001. We also provide low initial investments by:
Replacing cash surpluses with motivated and hard-working individuals willing to succeed.
We provide essential tools for success.
Franchisees provide a great work ethic and delighted customers.
Lowered interest rates.
Increased borrowing amounts.
We want to make sure that we support our franchisees – if they fail, we fail. Our partnership turns into a successful and intelligent relationship when both parties are working together for the same common goal.
Low Overhead Structure
The most important aspect of any business is the customer. NHance Quebec helps franchisees take care of the customer by removing the financial stress, because we understand that cash flow is king when operating a business, so we always look for possibilities for our franchisees to minimize costs in order to maximize profits.
We offer low overhead costs so that N-Hance owners have accessible cash on-hand, which allows your NHance Quebec business to operate in a constant growth mode. Ideally, we can also help minimize costs through options to operate away from a store, like a home office and work van.
Built-In Lead Sources
After a new franchise signs their contract, they are able to hit the ground running with legitimate leads and jobs because of our partnerships and national marketing efforts. With that said, when a new franchisee buys into NHance Quebec, they buy into a well-established power and presence on the internet. Our regional website nhancequebec.ca, generates leads and business for each franchise by informing customers of our services and directing them to individual franchise pages.
Currently, NHance Quebec is found in over 1700 of the 1900 Home Depot stores across the nation. Each Home Depot has a permanent display in the kitchen department featuring our various service options (Currently in the U.S. only). This built-in lead source provides franchisees with a lead generating opportunity right from the start without having to spend much money upfront.
Marketing Support
Marketing and advertising are the most important elements of operating a successful business. NHance Quebec has created an online wealth of marketing materials including mobile-optimized websites, press releases, stock photography, commercials and an NHance Quebec visualizer app to help our franchisees to market their products.
1. Establishing a merchandising presence in the stores
The Home Depot has put many resources into helping create a permanent display in every kitchen department where NHance Quebec services are available. We have also been featured in many print ads and circulars put out by Home Depot in many major markets.
2. Conduct product and knowledge training
Part of our partnership with The Home Depot is to ensure that associates fully understand our service. By helping them better understand NHance Quebec, they help you get more clients!
3. Create a strong relationship with store associates
In addition to helping Home Depot employees understand the NHance Quebec service, we also focus on building relationships with store associates. We've found this is the best way for franchise owners to generate business through a Home Depot store.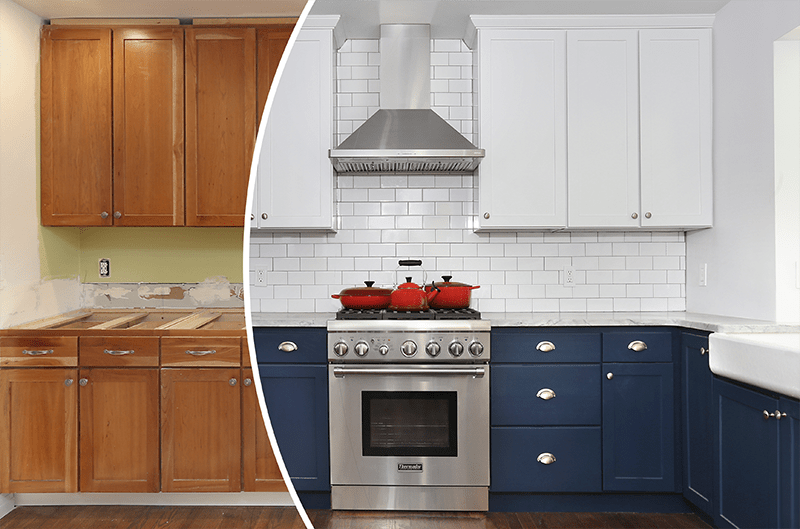 How Much does it Cost to Start an NHance Quebec Franchise?
At NHance Quebec, we are far more interested in recruiting great people who are enthusiastic about owning a business than we are in finding people with lots of cash to spend. For this reason, we offer in-house financing and have some of the lowest start-up costs in the industry. We do not want high start-up costs to stand in the way of you owning and growing your own business, so we provide a cost structure that allows you to purchase an NHance Quebec business for as little as $41,250 down.
We offer major financial benefits over other franchise companies:
In-house financing
Low start-up costs
Protected, exclusive territories
Initial Investment: $41,250
Initial Equipment Package: $49,500
Total Investment: $90,750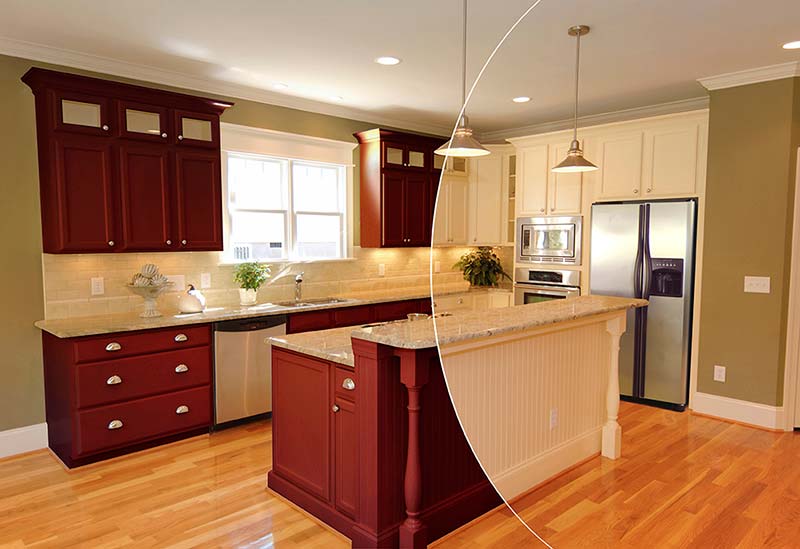 Testimonials from NHance Franchise Owners
"I love that it's a national brand and that there is a national footprint emerging with some cohesion there. I love the camaraderie with other N-Hance owners and I also love that it really is a local business."
– David Lantow
"The #1 thing that I hear from customers that they love is that it can be done in 1 day. There's no clean up after we're gone. There are no smells, no odors, and they can be using their kitchen an hour after we're gone. They love it."
– Mike Rozo
"What I like most about being a part of the N-Hance family is the support I get from HRI. If I have any issues, it's nice that I can turn around and get them resolved quickly. Do it. Just do it, because all I see is great things coming out of this company and the business. We are a very unique business. There's not a lot of competition out there so I would recommend it highly." – Michael Depasquale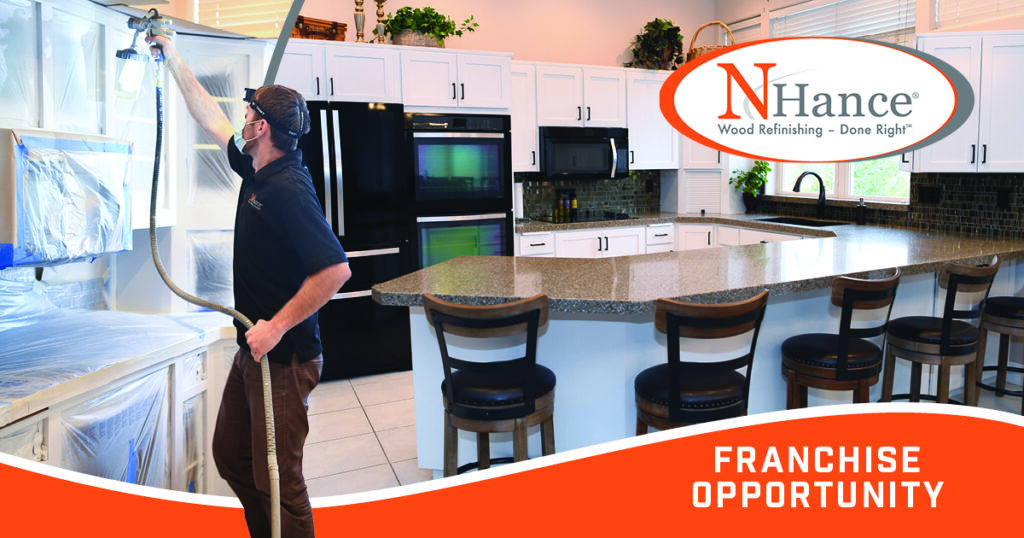 If you are looking to start your own Home Improvement Business, Contact NHance Quebec Wood Refinishing Franchise Today! The Leading Home Improvement Franchise Opportunity in Canada!