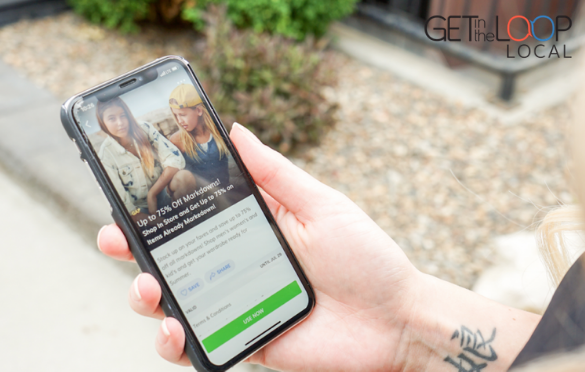 Cushman & Wakefield Partners with GetintheLoop Retail App to Enhance Customer Experience
bizexadmin, 3 years ago
0
3 min

read
219
The commercial real estate services firm's mobile technology partnership will enhance retail promotions for 21 retail centres across Canada
TORONTO, July 27, 2020 – Cushman & Wakefield Asset Services has announced a new partnership with Canadian retail platform, GetintheLoop, to support its retailers and customers. The app service is scheduled to launch summer of 2020 at 21 retail centres across Canada.
Through this partnership, more than 1,500 retailers in Cushman & Wakefield properties will receive access to GetintheLoop's mobile marketing platform to better reach local residents via their smartphones, email, and web. GetintheLoop will act as a single source for accurate and relevant local retail information, integrating data from the app onto each centre's website, and app users will have the added benefit of receiving push notifications including dynamic offers such as gift card programs, delivery or curbside pickup options, incentives and offers to support retail businesses now, when they need it most.
"When our guests install the GetintheLoop app on their devices, they will essentially have their local mall in their pockets," said Molly Westbrook, Cushman & Wakefield's Executive Managing Director for Canada. "Retail operations and consumer habits are rapidly evolving, and we want to support our retailer partners in this evolution, extending beyond the physical space of our centres. Partnering with GetintheLoop allows us to enhance the guest experience, giving them a direct line on new arrivals, local promotions and sales, and much more."
Consumers can download GetintheLoop for free in the App Store and Google Play store and opt-in to receive curated, local offers. Push notifications can be enabled or modified so consumers can receive timely updates from their local Cushman & Wakefield-managed shopping centre.
"We're thrilled to partner with an innovative, community-minded organization like Cushman & Wakefield," said GetintheLoop's Founder and CEO, Matt Crowell. "We want our technology to help communities stay connected and support local retail during this critical time."
About Cushman & Wakefield
Cushman & Wakefield (NYSE: CWK) is a leading global real estate services firm that delivers exceptional value for real estate occupiers and owners. Cushman & Wakefield is among the largest real estate services firms with
approximately 51,000 employees in 400 offices and 70 countries. In 2018, the firm had revenue of $8.2 billion across core services of property, facilities and project management, leasing, capital markets, valuation and other services. To learn more, visit www.cushmanwakefield.com or follow @CushWake on Twitter.
About GetintheLoop
GetintheLoop is Canada's leading mobile offers platform in more than 70 markets across Canada, providing local businesses with a simple-to-use mobile platform to reach interested and active consumers on their smartphone. Users simply download the free app and opt-in to receive curated, local offers and experiences from top brands and local businesses including retail, restaurants, spas and salons and service providers. GetintheLoop has adapted their platform during this unprecedented time to provide local businesses with a real-time ability to promote their businesses' evolving products and services to local residents who are safely social distancing.