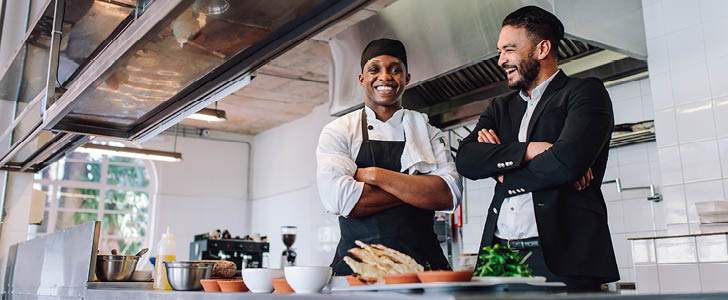 Perks of Being a Restaurateur
bizexadmin, 4 months ago
0
4 min

read
49
Your dream of owning a restaurant has finally come true, your restaurant is now open to the world, but you keep hearing your friends and family say it's hard to succeed in the restaurant industry… so why would you want to be in so much stress? What are the benefits of owning a restaurant anyway?
They say 9 out of 10 restaurants fail in the first year, but this is a myth! Only 17 percent of restaurants fail in the first year,so this is exciting news for owners because it provides a more positive outlook on the success of their business.
There are many benefits of owning a restaurant, some of these benefits outweigh the cons of running a restaurant. Let's take a look at what they are.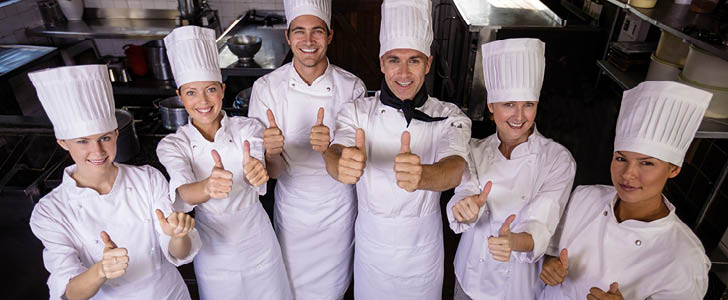 10 Benefits of Owning a Restaurant
Pro 1 of Owning a Restaurant: You Get to be Creative!
A person who wants to operate their restaurant must be someone who loves to cook and appreciates the taste and flavour of food. You get to be creative with your menu and decide what ingredients go into the food preparation process.
Pro 2 of Owning a Restaurant: You Will Never go Hungry!
Probably the best benefit is having access to a limitless amount of food. You will always have food to feed yourself and your family. You will also spend less money on food as you can eat at your restaurant.
Pro 3 of Owning a Restaurant: You Get to Know your Community!
A restaurant can be a haven for your local community and neighbours. Whenever they want to have a social gathering or an environment to relax after a long day, your restaurant is the place to go. Additionally, by providing excellent customer service to patrons, it will encourage them to come back and increase your brand exposure by word of mouth.
Pro 4 of Owning a Restaurant: Add Value to What You Believe in!
If you believe in the value of vegan, vegetarian or gluten-free food, then owning a restaurant may be the best way to showcase your beliefs. A restaurant is a perfect opportunity to encourage people to choose their food that is consistent with your values.
Pro 5 of Owning a Restaurant: The Industry is High in Demand!
Canadians eat out at least once a week, either by doing takeout or visiting a restaurant, so the restaurant industry is definitely booming.
Pro 6 of Owning a Restaurant: Never have a Dull Day in your Life!
You tried the typical 9-5 office life and it's not for you. The challenges you face by opening a restaurant vary day-to-day, which is exactly what running a restaurant is all about.
Pro 7 of Owning a Restaurant: Technology Saves the Day!
To speed up payment transactions, restaurateurs should employ reliable and efficient POS systems when customers pay the bill. Google also offers free tools to use, such as Google Drive that documents all materials and meeting notes, and the Google calendar for organizing staff events.
Pro 8 of Owning a Restaurant: You're the Boss!
This is the best part, you make the call from menu selection to restaurant decor.
Pro 9 of Owning a Restaurant: CSR Initiatives!
Giving back is always easier when you operate a restaurant, you can sponsor local sports teams, donate food to food banks, host charity events onsite…etc.
Pro 10 of Owning a Restaurant: Buying a Restaurant can be Simple!
Buying a restaurant can still be affordable and easy if you are looking into the right medium and for the right help. Take the Business Exchange, for example, we have over 200 listings of restaurants with different investment levels to choose from. We can definitely help you find the right broker to close the deal and the right restaurant listing for your needs!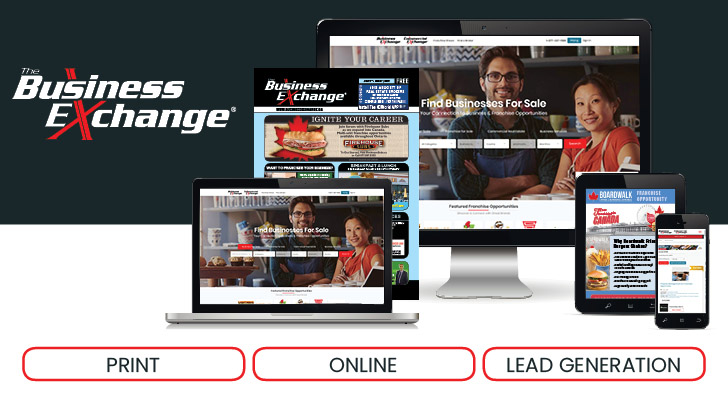 About the Business Exchange
Established in 1998, The Business Exchange specializes in lead generation in the franchise and business opportunity industry, in print and online. Call us today at 1-877-337-1188 to learn more about our Restaurant listings for Sale and Request a Quote!